Request a Free Quote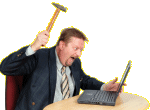 Need a new website? Are you frustrated by your old one?
We would be happy to give you a free quote. Please give us some details below:
Responsive Websites
A responsive website design displays correctly on both mobile devices and computers with large displays.
It automatically adapts to whatever is being used to view your site. This keeps visitors on your site, so they can contact you and bring you more business.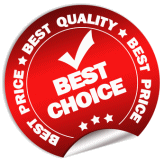 Best Price, Best Quality
We generally charge half of what other designers charge. We use our 22+ years of experience to give you a professionally designed site that would cost much more anywhere else. Check out some web designs we have done for other clients.

Add Testimonials to Your Site
Testimonials are very effective in convincing visitors to do business with you. People who read them are more likely to contact you, which may lead to a sale.

Add Payments to Your Site
We can add credit card payments to your website. This is ideal for professionals who require an easy way for customers to make payments. Funds are deposited directly into your bank account.

Add Email to Your Site
Using public email addresses at AOL, Gmail, Yahoo! and others makes your business look unprofessional. Using a business email address from your domain builds trust and confidence.
We can configure any number of email addresses for you on your own domain, as well as set up a contact form on your website so people can easily send you an email.