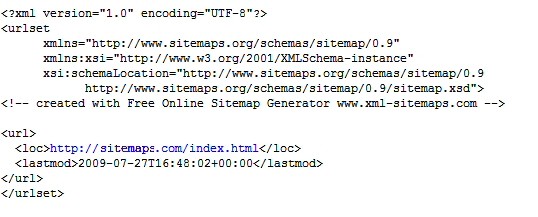 An XML sitemap is file that uses the XML markup language. It lists all pages on a website that are available for crawling by search engines.
There is no need to either create one or submit one to Google unless your website is one of these special websites. They include:
Sites which Google may have difficulty crawling due to the use of Flash (bad idea), JavaScript menus, or other technical issue.
Very large websites such as e-commerce stores with 1,000 or more pages. You can use a sitemap to tell Google about pages that change frequently.
Used properly, the sitemap contains additional information about each page-when the page was last updated, how often it changes, and how important it is relative to other pages on the website. Search engines can use this information to more intelligently crawl the website.
After the sitemap is generated, it should be put in the root folder of your website (the same folder that your home page is in.) Then, create a free Google Webmaster account, and notify Google that you have created an XML site map.
Don't be tempted to use an external service to create an XML site map file for you. For example: http://www.xml-sitemaps.com/  There is no point doing this. If an external site can crawl your site, then so can Google.