Website Designers for Small Businesses

We are website designers for small businesses. If you want your old website updated, or if you recently said to yourself "I want a website for my business", we're here to help you. We're fast, professional, and inexpensive.
Our designs are based on WordPress- an industry standard CMS used by 60 million websites worldwide. We use the highest quality themes and customize them for your business.
Responsive Designs

All of the websites we design are fully responsive. That means that they automatically adapt to mobile devices, tablets and desktop PCs. This gives the visitor the best possible experience. It displays your content in an easily readable format, no matter what device they are using to view your site.
This website is an example of a responsive design. Try viewing it on various devices. If you are using a desktop PC, just resize the window smaller and smaller to simulate the smaller screen of a mobile device. Your website will respond fluidly just as this one does!
View our small business website examples to see the variety of designs we offer.
Getting Started is Easy

We make it easy for you to have an attractive, effective website for your business. We take care of the design and all technical details.
You write the text for the pages on your site, because you know your business best. If you have pictures, we can use them. Otherwise, we can provide stock photography where suitable to give your site visual appeal.
It's as easy as 1 – 2 – 3.
Here's how it works:

Contact Us for a free phone consultation. We discuss the style, general color scheme, how many pages your website will have, the pictures, and other details.

You make an initial payment (the amount varies). If your website will have a new domain name, we immediately register it in your name. Then, based on your preferences, we create a mockup of your home page. This is uploaded to the Internet so that you can view it.

After you approve the mockup, we complete all of the remaining pages. You review the fully functioning website. We make minor changes if necessary, and the website goes live. The entire process can usually be completed in just a few days!
What will my website cost?

Our fee varies according to the features and the complexity of the site. We discuss your requirements with you and then let you know how much it will cost.
The cost of your website may be deductible for tax purposes as an ordinary and necessary business expense. A website is an essential form of advertising. Its purpose is to bring in new business and therefore pay for itself.
There are no ongoing maintenance fees. You pay us nothing after your new web design is finished unless you need to have changes made.
Let's get started! Contact Us for a free no obligation consultation. We will be happy to answer your questions.
Grow Your Business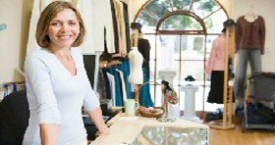 A professional web design for your small business will increase foot traffic to your store. Create an online store and increase your sales.
Professionals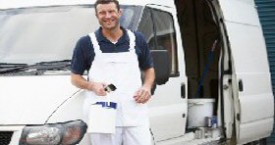 Over 90% of Americans search for professionals on the Internet. A professional web design makes it easier for customers to find and do business with you.
Your Professional Website Features
MOBILE FRIENDLY – Your site will be fully "responsive", and automatically adjust to look good on all devices – iPhones, tablets, laptops and PCs.
CUSTOM DOMAIN NAME – Your domain name (mycompanyname.com) is an important part of branding. We register the domain name you want (subject to availability). We also configure any number of email addresses for you on your own domain. We set up a contact form so people can easily send you an email.
SEARCH ENGINE OPTIMIZATION – Your site includes Search Engine Optimization done by experts.
WORDPRESS BASED – Your site will be based on WordPress, the most popular CMS in the world and used by nearly 75 million websites.
MORE – There will be many more professional features on your new website. Just contact us for details.
Best Price, Best Quality
We have been designing websites for 30 years, since the very first browser was released in 1994.
We have more web design experience than most other firms. We use our experience to give you a professional site that would cost much more anywhere else.
See if this is true. Ask us for a quote!