Small Business Website Design Examples
Recent Clients
Here are some recent examples of professional small business websites we have built.
Notice that all of the websites below are different. We build websites with your goals in mind. We work with each of our clients to develop a unique website that matches their needs.
We start by learning about each client's business to focus on their strengths. Then, we build a site with a color scheme and key design elements to provide a professional solution. Each site we create is professional and tailored to attract the interest of their visitors.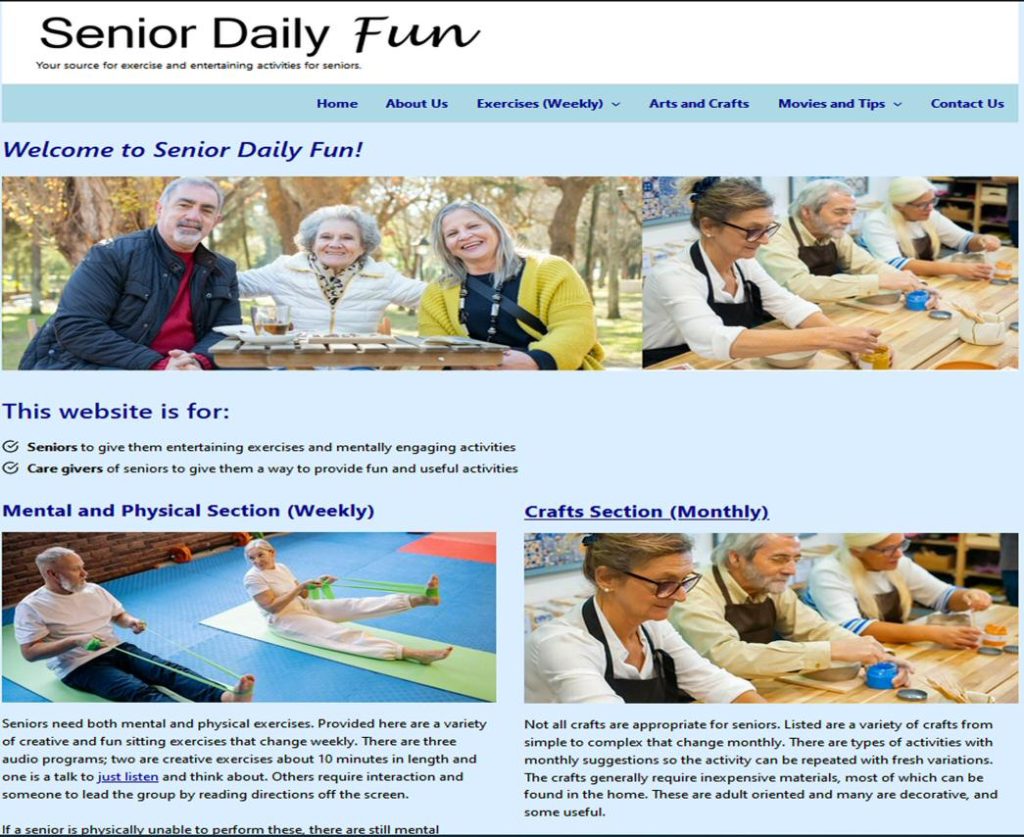 Senior Daily Fun
Custom coding allows the owner of this new site to update it by uploading spreadsheets for new weekly content. It is a fully responsive and attractive website.
Give us a call!
Learn about how we can build an effective new website for your small business and increase sales.
We are located in Brewster, New York (10509) which is near New York City. But, we have clients all over the United States. Get in touch!