Search Engine Optimization is the Most Important Thing
You Can Do For Your Business Website.
Use Titles
The <HEAD> section of each page should contain a meaningful <TITLE>. These titles are used in search engine listings.
Use The META Description Tag
All web pages should have a hidden tag called a Meta Description tag. People never see this tag when they view your page, but search engines do. They use it to describe your page in their listings.
Use Standard H1 H2 H3 Tags
Search engines use these heading tags to understand how your page is organized. An H1 heading represents the first level topic after your title. An H2 tag represents one or more sub topics under the preceding H1.
Put Important Content First
The first sentence on your page is more important than any other. Also, the first few paragraphs on a page are more important than the last few, which search engines may not consider at all.
Use Image tags
All images should have hidden tags called ALT and TITLE. These tags describe the image to visually impaired people, and they allow images on your website to be cataloged by Google image search.
Include an HTML Site Map
If you use JavaScript menus, which is very common, search engines can not follow your navigation. Add an HTML site map to your website, and link to it using a plain HTML tag from your home page.
Do Not Base Your Web Design On Flash Or Images
No search engine can read words that are a part of images, and only Google tries to understand Flash, which it does very, very poorly.
And Never, Ever Use frames
Using frames is a very bad design choice for building web pages. This is an important topic, so we have added a page under "Resources" for this.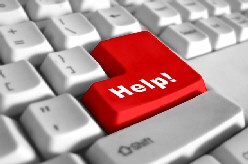 Help Your Website
Follow the SEO tips on this page to make your website perform better in search engine listings.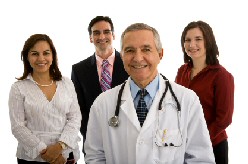 Get a Second Opinion
If you think your website is already optimized for SEO, get a second opinion from us. We can recommend a new design which is optimized for SEO and which will attract more visitors.
Contact us for more information. There is no cost or obligation.